Title: Quien soy yo? Los ninos encontrados de Argentina / Who Am I? The Found Children of Argentina
Location: San Jose State University
Description: dir. Estela Bravo, 2007, Argentina / United Kingdom / USA, 75 min.
Start Time: 18:00
Date: 2008-11-12
End Time: 20:00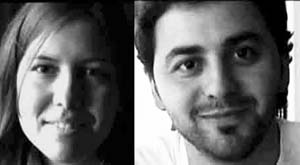 Acclaimed documentarian Estela Bravo documents several of the 500 children born to "disappeared" parents and then adopted by other families during Argentina's 1976-83 military dictatorship. Winner of Caracol Award for best documentary at the Latin American Film Festival in Havana, this moving film expresses the horror of the last Argentine dictatorship, when over 30,000 people were systematically kidnapped, tortured, and "disappeared." But the hopeful work of the Grandmothers of the Plaza de Mayo and their ceaseless search for their grandchildren (88 children found at the time of filming), is the central aspect of the film.  As several of the children, now grown up and tracked down, reunite with relatives and reorient themselves to their true identities, the film offers a sense that, with the help of human rights groups like the Grandmothers, Argentina will also reorient itself, finding truth, justice and a more honest future. 
Winner of Best Latin American Documentary in Havana, Cuba
 
La aclamada cineasta Estela Bravo apunta su camara a algunos de los 500 ninos nacidos de padres "desaparecidos" que fueron luego adoptados por otras familia durante la dictadura militar en la Argentina (1976-83). Este conmovedor film expresa el horror de la ultima dictadura argentina, cuando 30,000 personas fueron sistematicamente secuestradas, torturadas y "desaparecidas". Pero el trabajo intrepido, lleno de esperanza de las Abuelas de la Plaza de Mayo y su incesante busqueda de sus nietos ( hasta el momento de la filmacion, 88 ninos fueron encontrados) es el tema central de este film. Al tiempo que algunos, ya adultos, se reunen con sus familiares encontrando asi su propia identidad. El film sugiere que con grupos de derechos humanos  como el de las Abuelas, Argentina se hallara a si misma, encontrando la verdad, la justicia y un futuro mas honesto. Este film fue el ganador del Premio "Mejor Documental Latinoamericano" del Festival de La Habana.